Froodini - Where food magic happens together with friends.
Your app to organize food and beverages with friends for private events.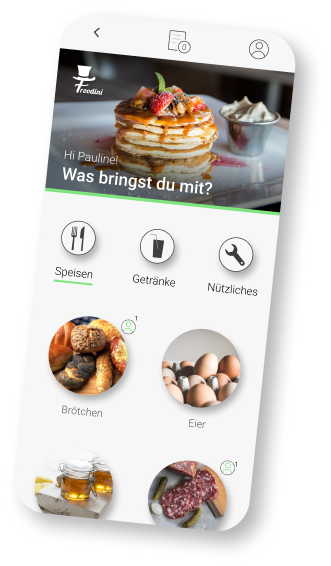 Create your event in under a minute - like magic!
Food and drinks for events like grilling or picnicking have never been organized faster and easier. No "Who brings what?"-chaos, no registration, no app download. Done as if made by magic.
1. Select an event type
Pick an event type like: bbq, picnic, brunch, team breakfast, kindergarten party, association event or any other. Each event type is prefilled by Froodini with countless food and beverages suggestions.
2. Add details and share a link with your friends
Personalize your invite with a few words and decide when and where the event should take place. Then share it with your friends.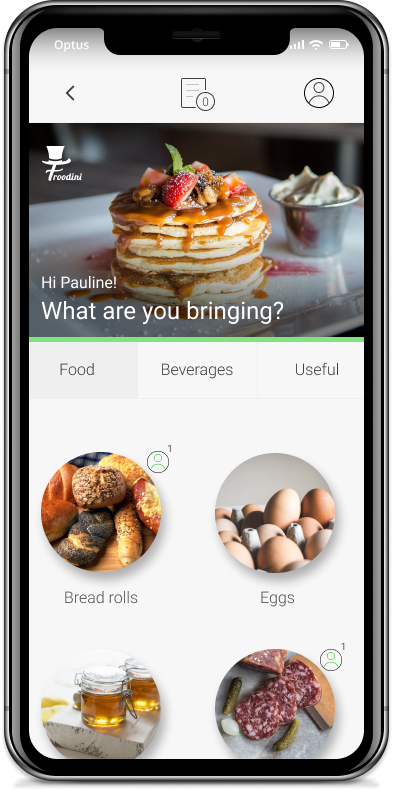 3. All participants select what they want to bring
The participant will receive our event and only have to choose, what they want to bring. Afterwards everyone gets an overview on all items brought.
What kind of events can you plan?
You invited all your friends for having a BBQ or picnic? And everyone should bring something? But you don't know how to plan this kind of events? No worries. Froodini is made for exactly such kind of events. Several topics are filled with countless food and beverage items waiting for participants to get picked. 
Faster planning gives you more time for yourself.
On Froodini you will find a large variety of ideas and suggestions around food and drinks for your events. Especially if you want everyone to bring something, we now offer you a great planning tool to organize such kind of events. Froodini has a variety of suggestions and tips to help friends, family and colleagues gather all the things they need to bring. Have fun while discovering the countless small and large things we have put everywhere into and around the app. Have great events and a very good time!
Your Froodini Team